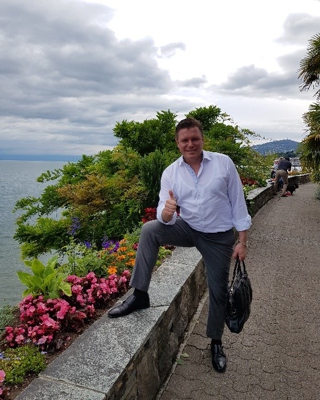 Mr. Michael Eckhardt Jr.: Shareholder and CEO of Business X Union AG
The most important personal and business principles for me are:
- The very first step toward success in any occupation is to become interested in it.
(Sir William Osler, Canadian physician 1849-1919)
- Goals are always attainable …
- It is not enough for me to have my customers satisfied. I want delighted customers. I want to achieve enthusiasm.
- When everyone else has given up, we at Business X Union AG have just started.

Curriculum Vitae
- Professional Experience
- July 2011 - Shareholder and CEO of Business X Union AG
- Jan 2010 - July 2011 General Manager unsalaried
- Jan 2005 - Dec 2009 KAM Finance in Luxembourg
- Jan 1995 - Dec 2004 Product Manager in Spain
- Jan 1990 - Nov 1994 Accounting and Controlling in Frankfurt / Main

Education
- 1986 - 1989 Academy of Business
- 1984 - 1986 Military Service
- 1982 - 1984 Business Administration
- 1973 - 1982 College

The satisfaction of our customers is the focus of our activities. Business X Union AG is fully committed to this and this is how our success is measured.
We are a reliable and powerful partner for private and business customers.
Business X Union AG, a universal company with innovative concepts and a good old tradition.